I had a very busy Mother's Day yesterday. First I went to go eat brunch with Bee's family at
Empress Restaurant
. It was great to see his goong goong and po po. We rarely ever get to visit them because Bee is so busy with work. Love the baked egg cream buns. So that was mostly what I ate. His po po has a beautiful jade necklace that she got from her mother a long time ago.
After that we relaxed for awhile before heading to lunch with my mom. We went to
Pa'ina Cafe
. For those that live in Hawaii but have never been there, you should definitely try it out. They have some great poke bowls. We actually met my mom, brother Tyler, sister Courtney, dad, my dad's fiance, and sister Brandi there. Oh, my dad them also brought their adorable dog Coco. One day I'll get a picture of her up too.
Then I went to treat my dad's fiance to a pedicure. My sister Brandi tagged along and got one too. We went to
Mani Pedi Spa
in Ala Moana Shopping Center. I like to go here because it's so relaxing and very clean. The spa pedicure is so great. Afterwards, I felt so amazing and stress free. Plus my toes look great too! The color is Suzi Says Feng Shui and it was a gift from Guess when I bought a pair of jeans.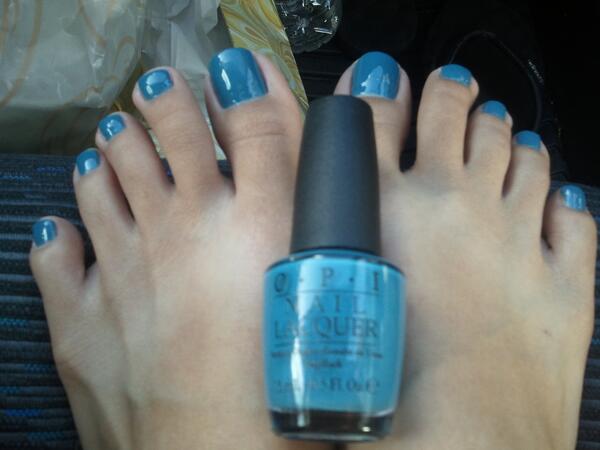 We had some time before dinner so Bee wanted to go skateboarding. I ended up sleeping in the van while he went skating. Luckily he didn't end the day with any injuries. Then we went to Sizzlers which turned out to not be Sizzlers anymore in Kalihi to celebrate the day with my Grandma on my dad's side. The food was alright. Bee was smart in getting the salad bar because the salad was good. Overall, it was really nice to see my grandparents and catch up with everyone. I would have a picture of all of us at the dinner but I totally forgot to ask before we left. Maybe next time my family gets together you can see.
How did you spend your Mother's Day? I hope it was a great one!
Thank you for reading and I hope you'll follow me for future posts. Next one will definitely be my review on the Cravebox I recently received.