I know, I know, I'm kinda late in starting on this but I had lots of posts planned out before this. So this was kind of a fall back for when I either didn't have anything to write about or didn't have the time to write about what I want to. But don't worry, I'll tell you all about the grad party later. I felt like writing before going to work, so this is what you get.
Ramblings of a Suburban Mom
When I first started getting into reading blogs, Jen's was the very first one I read. A friend of mine had introduced me to subscription boxes and I got curious. So of course, I looked it up on the internet. Her blog was one of the top in reviews for subscription boxes. So naturally, I subscribed to her feed. Even though I follow a lot of blogs now, her blog will forever remain my top favorite blog to read.
Subscription Maven
I actually didn't find Amanda's blog till much later after I had already done some reviews on boxes on my own blog. I'm so glad I did though! She subscribes to so many boxes! I learn so much new stuff and she gives great reviews. For those that are serious about their subscription boxes or just addicted to it like me, this is a great blog to read.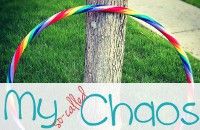 I don't necessarily go looking for blogs specifically for fashion advice or ideas. But Miss Angie has this one post where there is a theme around which outfits are built. OMG! I love, love reading those posts. She has such great ideas and if I had the money, I would go run out and buy a lot of the stuff she posts up. Seriously, check it out. She also has loads of giveaways.
There you have it, my 3 favorite blogs! If you'd like to share your top 3, feel free to leave some links in a comment!
Don't forget to enter my
giveaway
!